Having established itself as a leading voice on data and AI, the Ada Lovelace Institute needed an identity and digital home to call its own.
The Ada Lovelace Institute was founded in 2018 by the Nuffield Foundation with a clear mission: to ensure that big data and artificial intelligence are used to improve people's lives, and that the benefits of the information age accrue justly and equitably.
Ada launched with a relatively minimal web presence and no real identity of its own beyond the Nuffield Foundation's main branding. But after a few years of growing its role within the sector, it was time to develop a visual language and website more in line with its ambition, expertise and stature.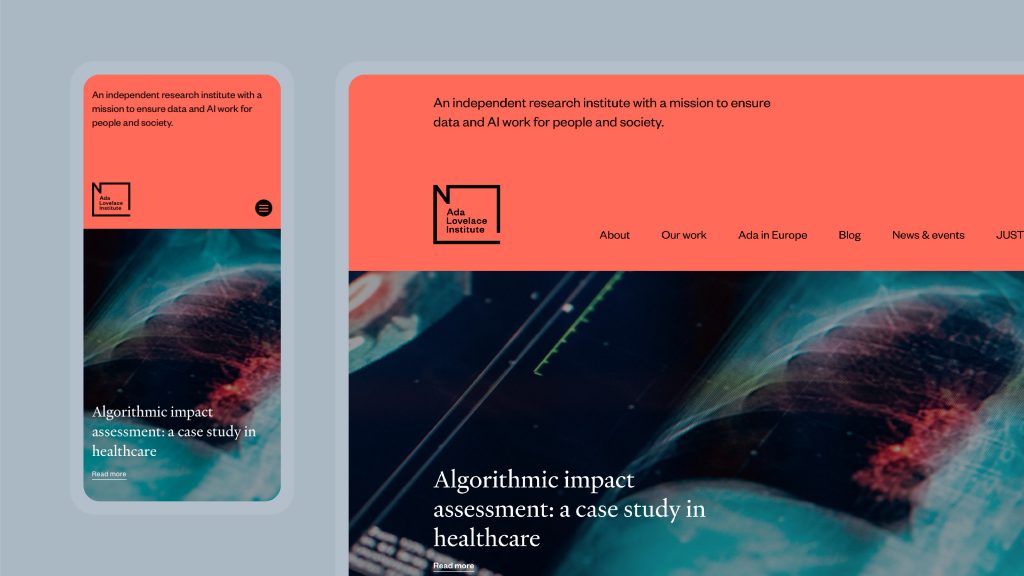 Having worked with the Nuffield Foundation on its own brand development project, we were already familiar with the underlying visual foundations. Our task was to build out from that to create a meaningful and ownable identity for Ada while ensuring it still felt part of the bigger Nuffield family.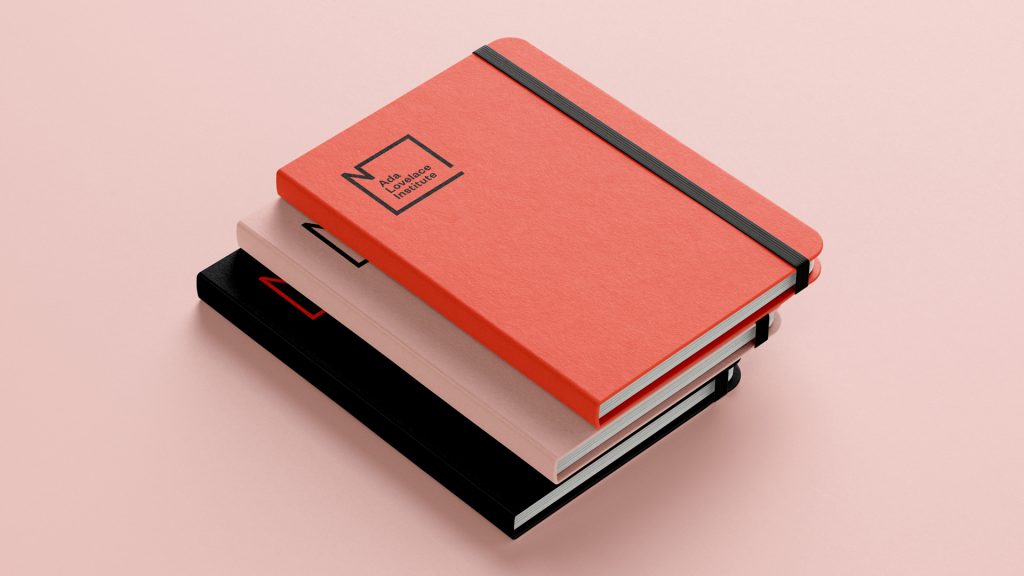 We split the original Nuffield colour palette into tertiary, secondary and primary sets to give Ada its own identity within a familiar setting. We chose orange as the lead colour to build recognition and set Ada apart.
We introduced a new font to their visual toolkit. This sits in contrast to the existing brand font and gives Ada a more editorial and academic voice to suit its ambitions.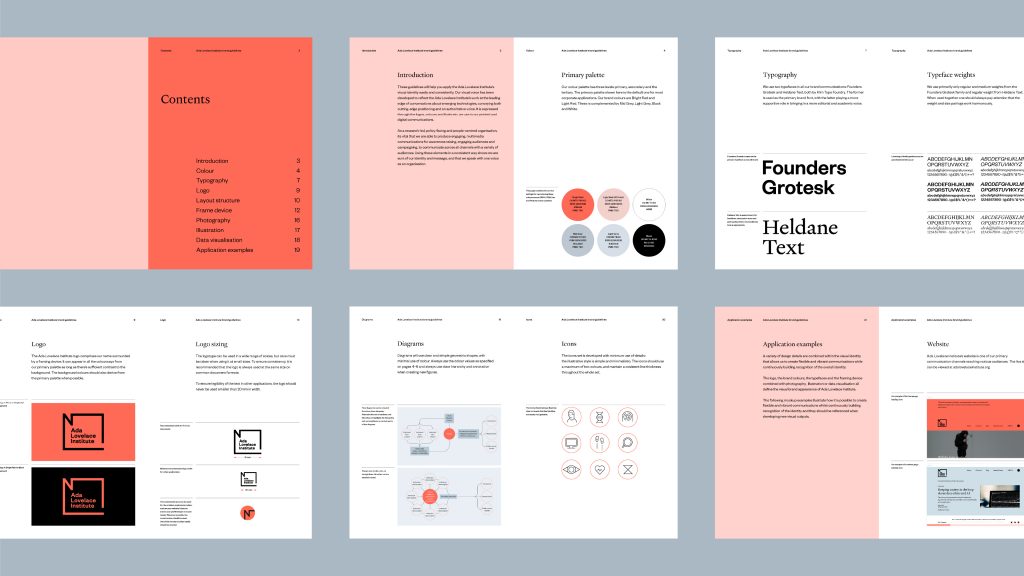 Ada was already using a combination of illustration and iconography in their outputs; we refined the style and rules around their usage. Illustrative elements are used prominently in publication covers and the website's featured images to drive the narrative and help avoid the sector stereotypes found in stock imagery.
As an organisation that researches cutting-edge technology, Ada needed a website that both showcases its leadership and reflects its values. That meant being forward-thinking about how the website would work, creating bold site designs, and considering the ethical implications of the code that went under the hood.
We devised and developed a flexibly structured site that accommodates the sheer breadth of Ada's activity, including a discrete online presence for the independent JUST AI initiative. Our modular page-builder approach to site templates, combined with a carefully configured Drupal back end, allows content editors to create dynamic new pages quickly and easily whenever the need arises.
Together, the identity and website strengthen Ada's standing as a sector leader. Ada now has the tools it needs to better connect with its audiences and demonstrate its pioneering thinking on one of the major issues of the modern age.