We worked with Bruegel to develop a flexible, innovative and best-in-class website to take their content – and their organisation – to new heights.
Founded in 2005, Bruegel regularly ranks among the top think tanks in the world. Its ambition is to improve economic policy with open, evidence-based research, analysis and debate.
Bruegel approached us with a number of goals for the new site. Central to the brief was understanding their audiences. They wanted a platform that would better meet the needs of its users and provide a more engaging experience. Alongside this, the site needed to showcase the breadth of its work, accommodate a wide variety of outputs, and assert its position as the leading European economic policy think tank.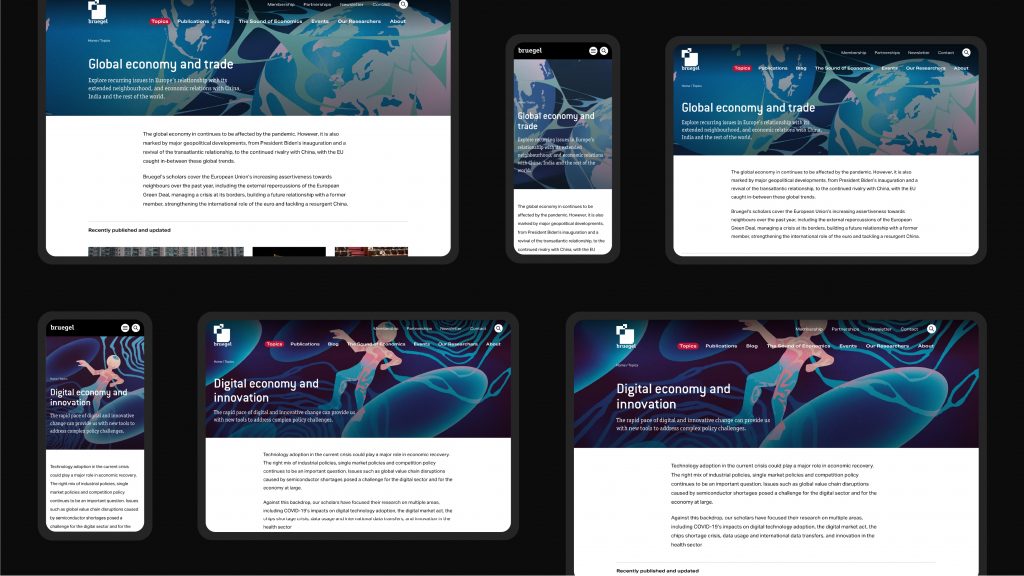 Through our research it became clear that the new site didn't just need to host Bruegel's various outputs; it needed to serve as a dynamic home for its ideas, commentary and thinking. It had to work for the high-volume, high-frequency content Bruegel was publishing, from blog posts reacting to the news cycle to reports on a broad range of topics. Flexibility, curation and simplicity became the foundational principles for the new site. These influenced everything from our approach to the information architecture to the final design.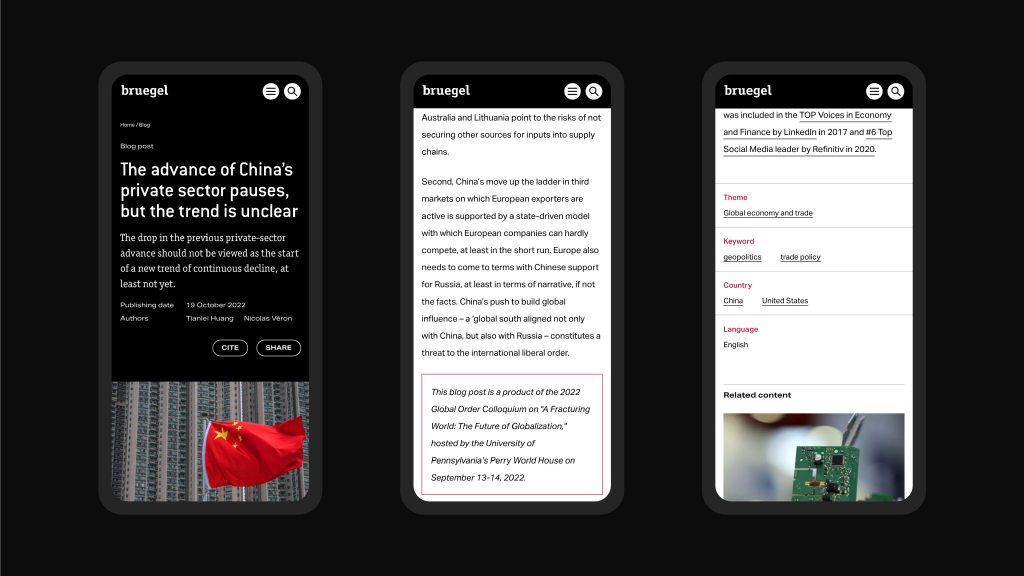 We refined the site structure to reflect what users were interested in – as well as the variety of Bruegel's work – to make it easier for website visitors to search, filter and get to where they want to go.
Innovative features are matched with a more contemporary site design. We stripped back the brand colours to lead with black and introduced a secondary, modernist typeface to bring the identity bang up-to-date.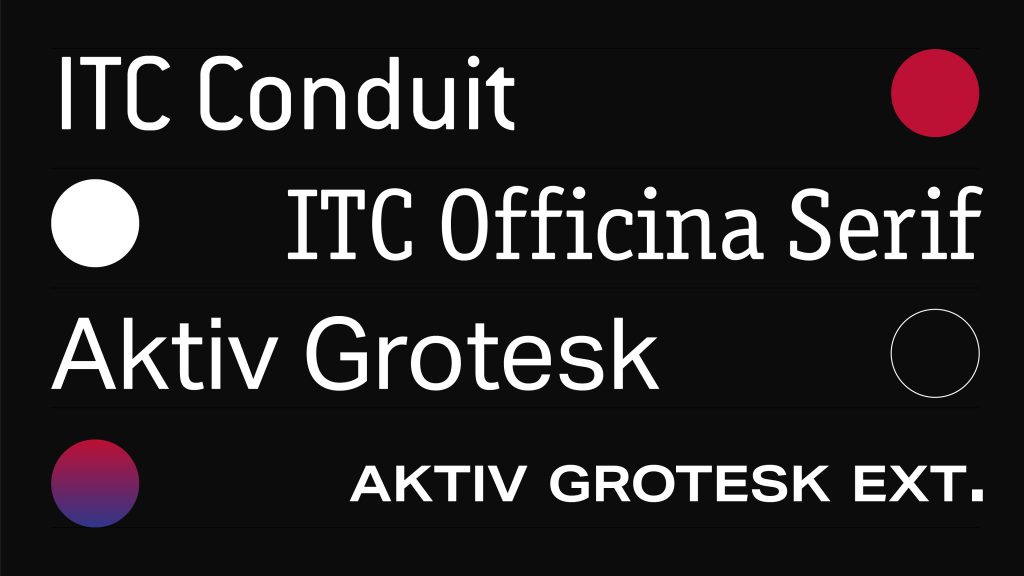 Flexible features and digital-first formats – together with an easy-to-use CMS and more intuitive user experience – ensure that Bruegel has the tools to showcase its thinking, purpose and positioning in more accessible and engaging ways.
And this is just the start. In the coming months, we will be working with Bruegel to incorporate page-to-PDF functionality on the site. This feature will enable users to download chapterised HTML content in perfectly typeset PDF format, giving them a choice of how they want to read the content.