After celebrating a successful centenary, the Co-operative Party was ready to take its rightful place in the public consciousness as a practical alternative and major player in UK politics. What it needed was a strategy and identity that would help it get there. 
The Co-operative Party was founded in 1917 with a simple aim: to be the political voice of the UK co-operative movement. Today, it is home to over 12,000 members and has 26 MPs as part of their long-lasting partnership with the Labour Party.
As they moved into their second century, the Party was enjoying one of its most successful periods in recent history. Not only was membership at record levels for modern times, but there was also growing political consensus and momentum behind its ideas. Against this backdrop, the Party wanted to reposition their brand to better represent their ambitions, while ensuring it would remain true to their values and heritage.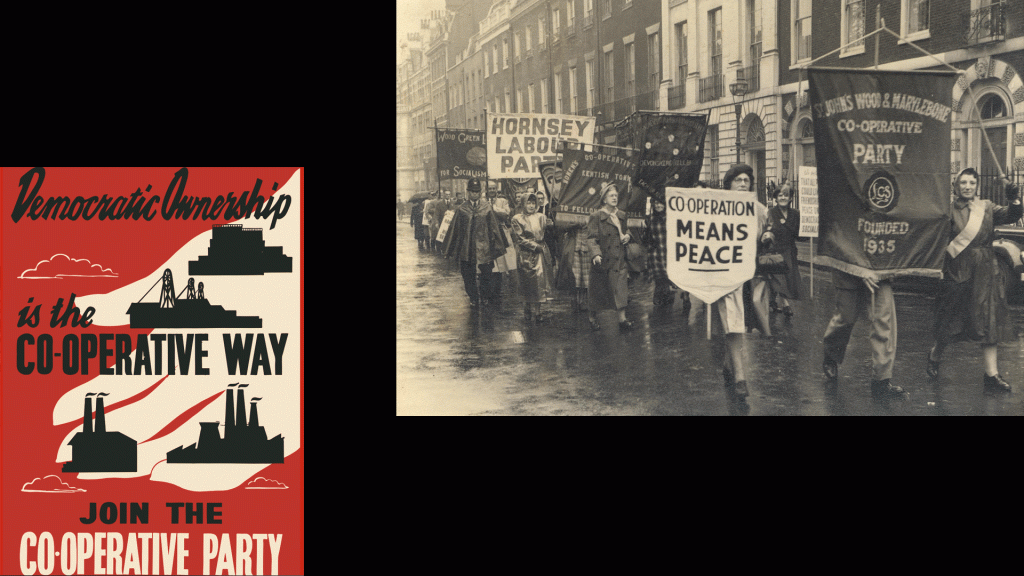 We collaborated closely with the Party through a series of interviews and workshops, helping them to define a narrative that could inspire the whole organisation. It became clear that while the Party was keen to celebrate its links to the wider co-operative movement, it wanted to more clearly demonstrate its grassroots political dynamism and insistent drive for political renewal. 
We immersed ourselves in the archives to create an identity that celebrates the co-operative movements' iconic symbols of unity and solidarity – bringing a fresh visual interpretation that speaks to a younger audience.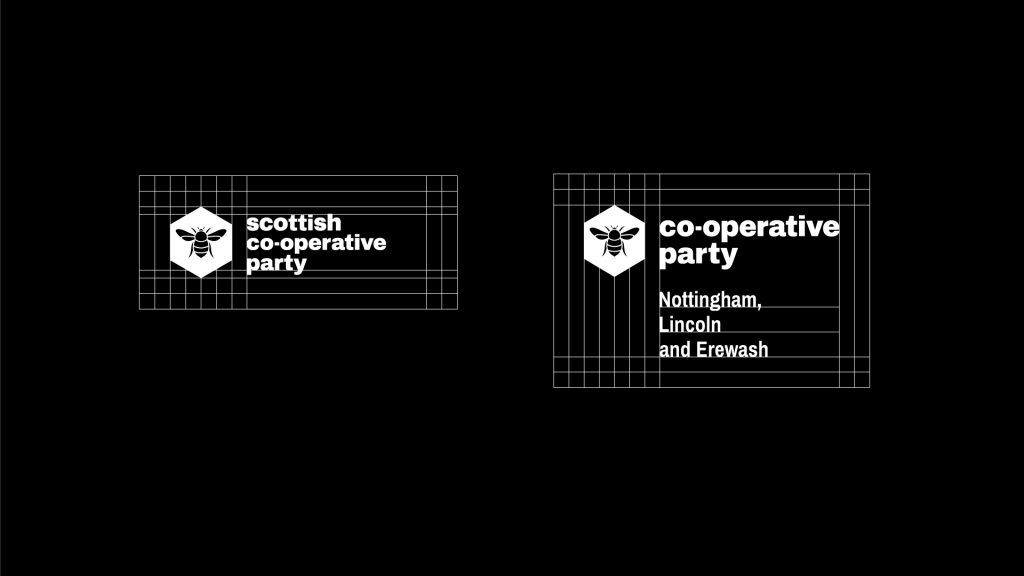 The co-operative symbolism in the emblematic logo links directly back to the Rochdale Pioneers, who formulated the guiding principles on which an expansive version of co-operation was founded. Political slogans inspired the bold typographic approach, with the bright rainbow palette reflecting the International Co-operative Alliance rainbow flag from 1925 – a symbol of unity in diversity.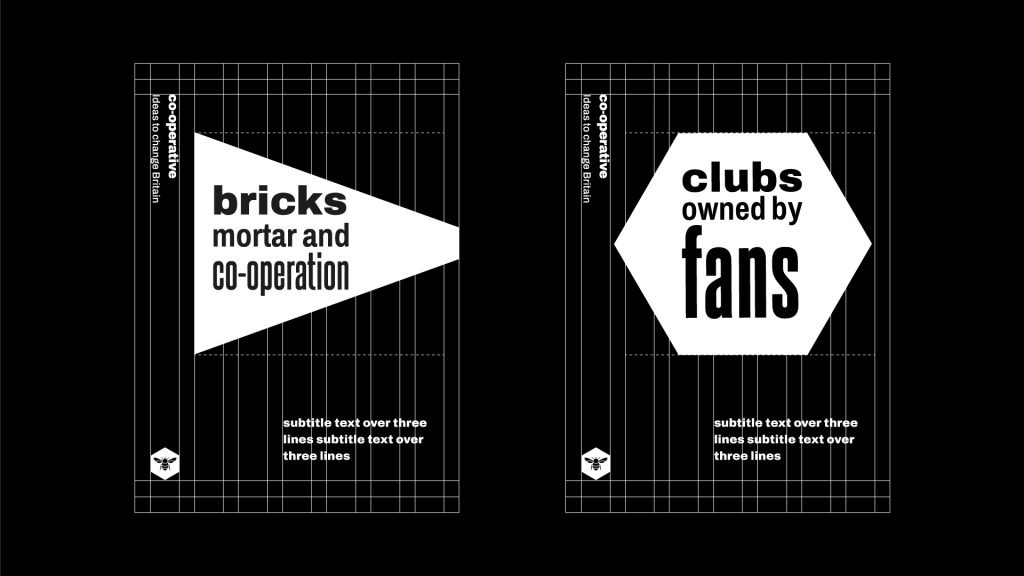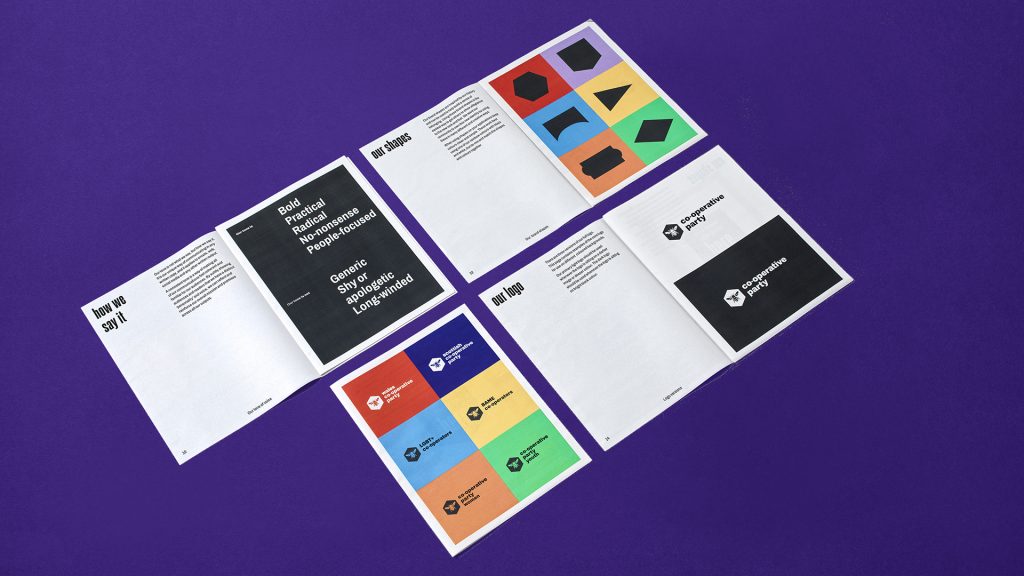 Reflecting the party's ethos, we took a truly democratic and quietly radical approach to the identity system, with every part of the brand toolkit being open-source. The Party's members are empowered to use the identity in their own way, spreading enthusiasm, pushing for change and re-working the assets in different contexts.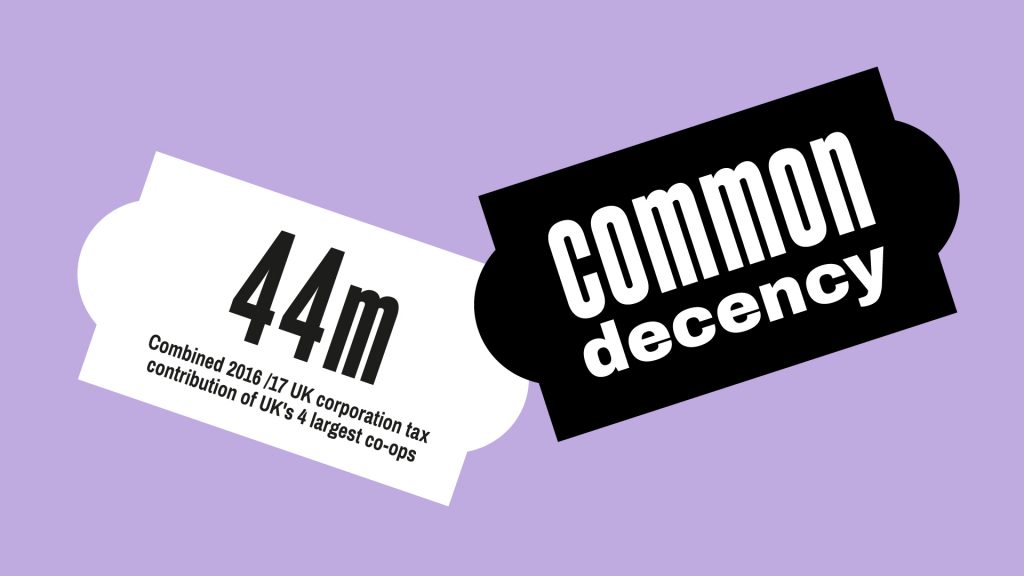 The new identity is now helping members better tell the story of the Co-operative Party. It connects them with their history and provides a hands-on visual language toolkit for local and national organisation; making it clear that the party is all about its members and their passion for a fair and just future.