The changes of the modern era provide both challenges and opportunities. New America is a pioneering think tank with a big, bold vision on how to navigate these changes. As the organisation entered into its twentieth year, they approached us in search of a distinctive new look for their flagship annual report.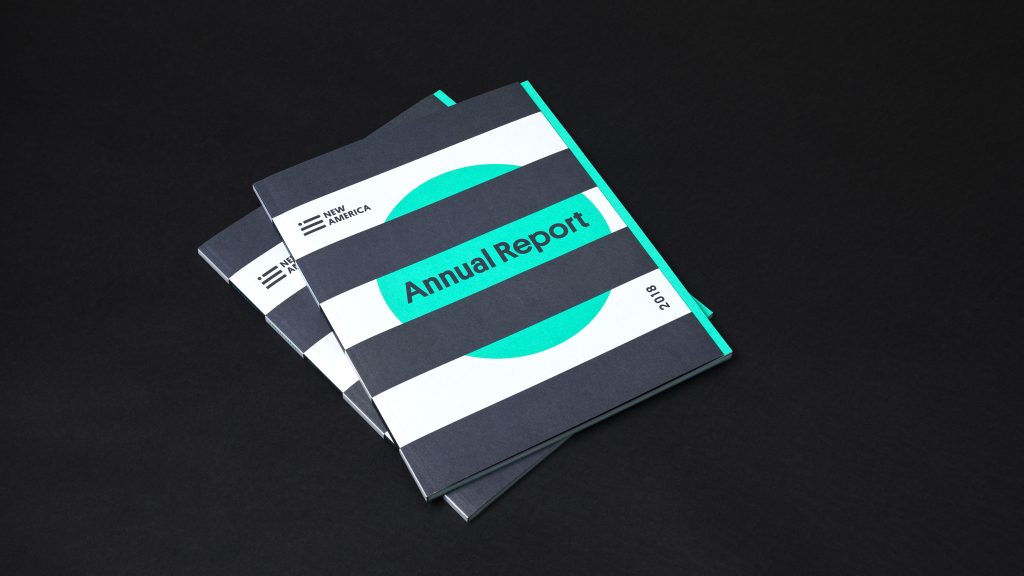 Since 1999, New America has been working towards a vision of a renewed, thriving and equitable United States. A self-described civic platform that is part research institute, part technology lab, part network and part public forum, New America is 'a new kind of think and action tank'.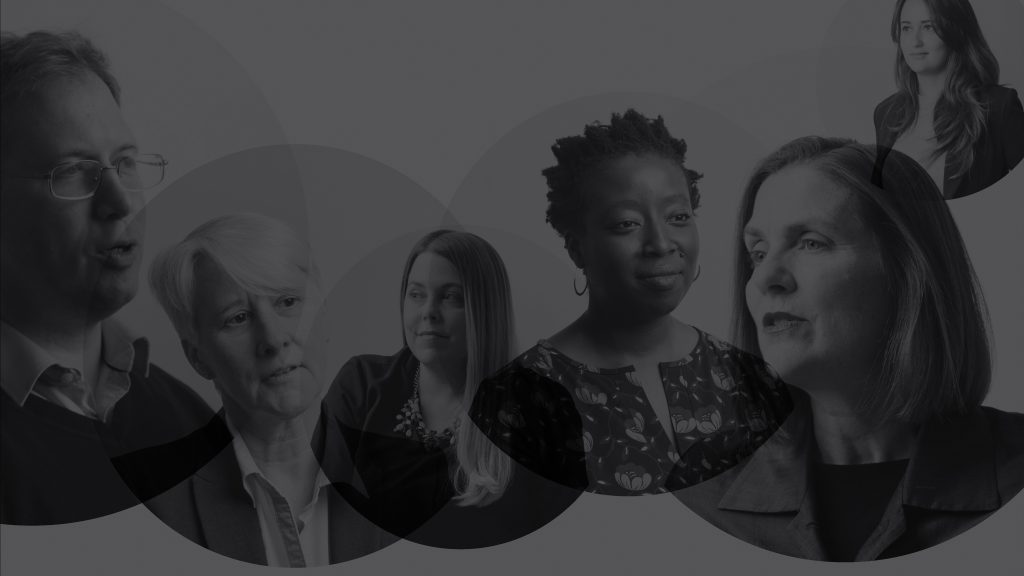 Their annual report is a real jewel in New America's crown. Having a high-quality and high-profile printed publication that clearly articulates its values, activities and story is of great importance to the organisation, particularly when it comes to engaging with prospective and existing donors. Our mission was to create a design that would reflect New America's transformative impact and its ambition, setting the tone for its twentieth year – and the twenty to follow.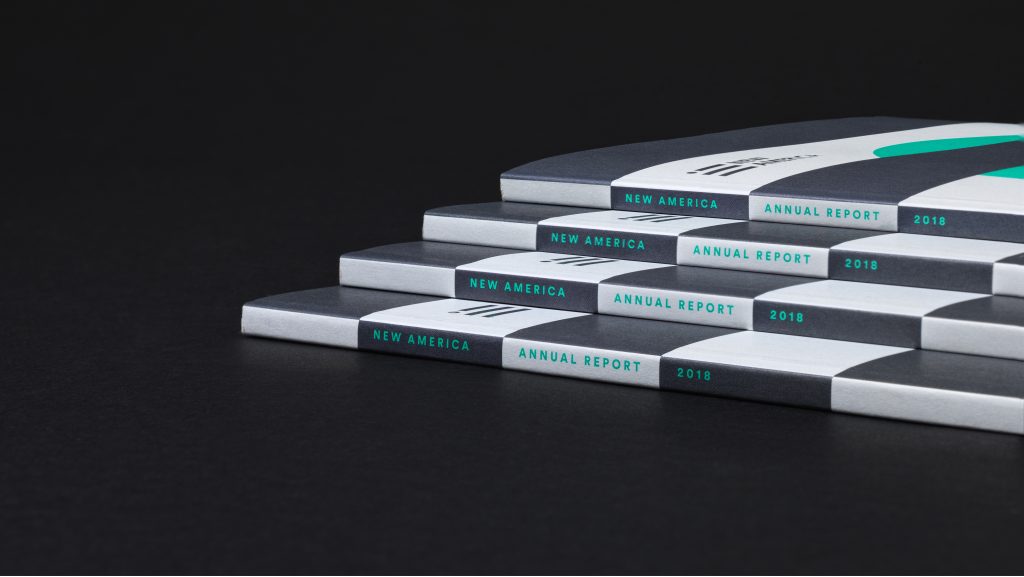 We began by working with the New America team to create a clear structure for the report. We decided to bring data visualisations to the start of the document, opening with a short and accessible 'in numbers' section that demonstrates their reach and impact across a range of criteria.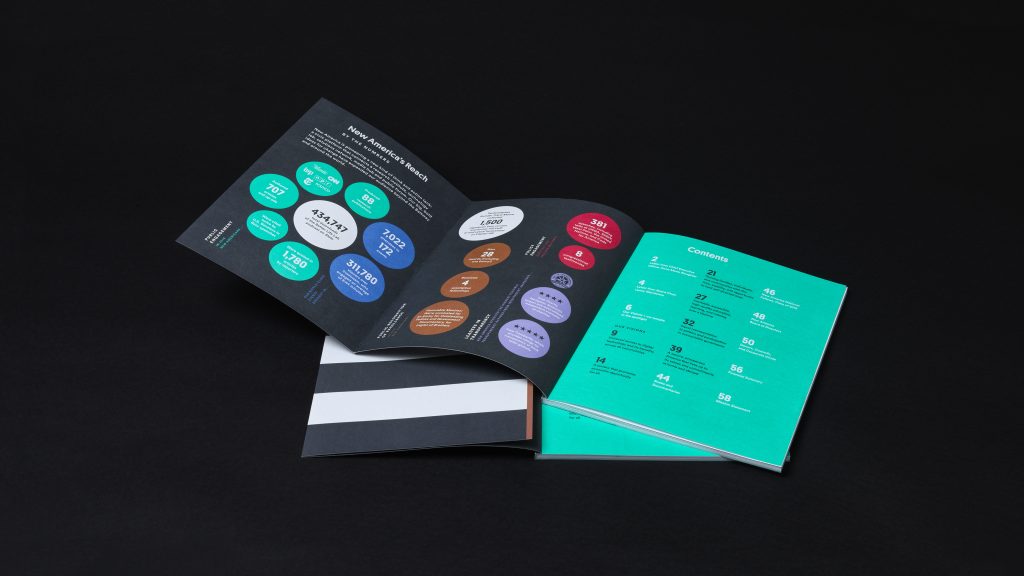 Knowing the importance New America place on print, we really wanted the design to embrace the medium. The opening data visualisations are printed on a separate fold-out cover flap, creating a sense of intrigue and encouraging the user to interact with the information in a more deliberate way. We embossed the cover and used recycled, uncoated papers to bring a tactile finish to the report.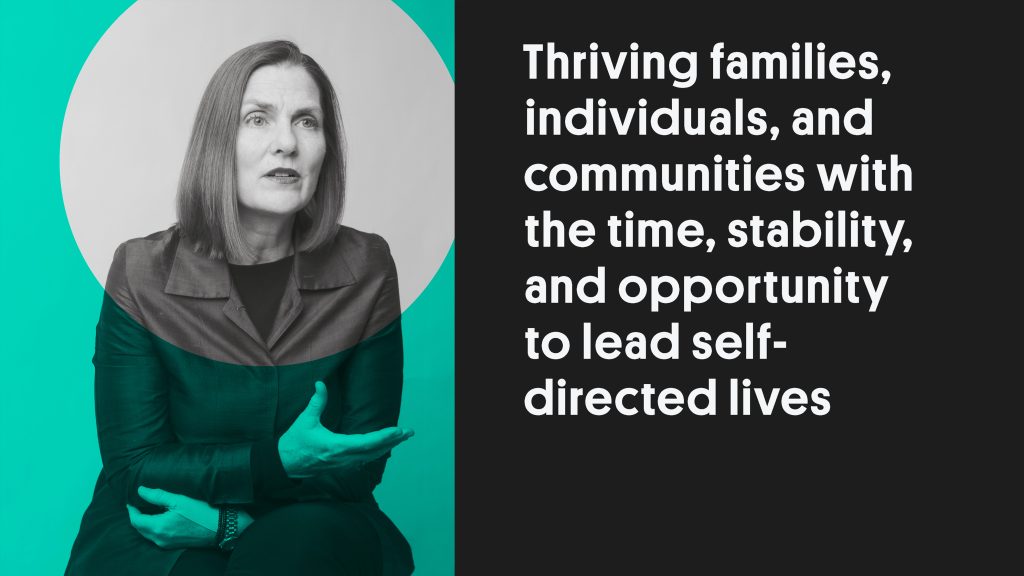 New America were in the process of amending their visual identity with brand guidelines still in progress. We brought that guidance to life and refined the new identity still further in our design, using a reduced colour palette with New America's signature green printed as a vibrant spot colour throughout.
There is a strong human element throughout the report. Full-page portraits, together with a simple circular 'spotlight' graphic device, helps ensure New America's people are front and centre. This reflects the organisation's positioning as a community and reinforces its intellectual and ideological independence and diversity.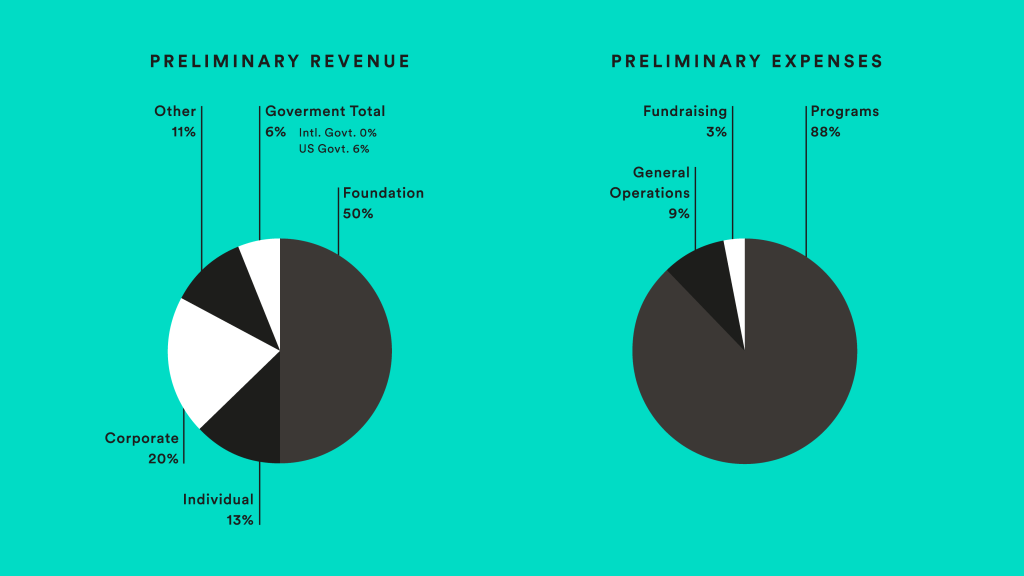 Soapbox understood our team's goals from day one, and created a design that simultaneously reflected and elevated our organization's brand.


Maria Elkin, Deputy Director of Communications, New America
Following the publication of the 2018 Annual Report, we have continued to work with New America on a range of projects. This includes creative direction for their in house team on the design and production of the 2019 Annual Report.  We're excited to see where our collaboration takes us next.