We worked with IISD to deliver a unified digital portfolio in support of its world-leading international development activities.
With a focus on areas such as climate change adaptation, sustainable resource management, and fair economies, the International Institute for Sustainable Development (IISD) has an unrivalled track record of delivering positive impacts for people, economies and ecosystems.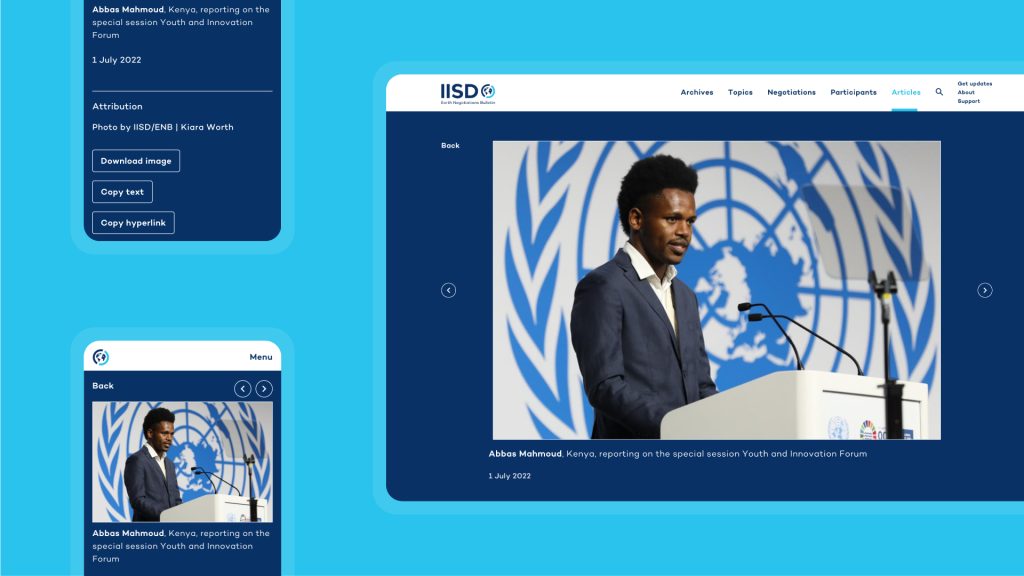 IISD came to us in search of an engaging new institutional website. In tandem, it also wanted us to reboot its longstanding Reporting Services site – a comprehensive, searchable and free record of decades of vital resources on UN environment and development negotiations, soon to be relaunched as the Earth Negotiations Bulletin (ENB).
Following an in-depth discovery phase, we defined a new content structure for the main website and a migration plan for the ENB. As one of the first 1000 sites on the internet, over 30 years' of hard-coded HTML content needed to be migrated into the bulletin's new website, requiring careful content mapping and substantial custom script writing.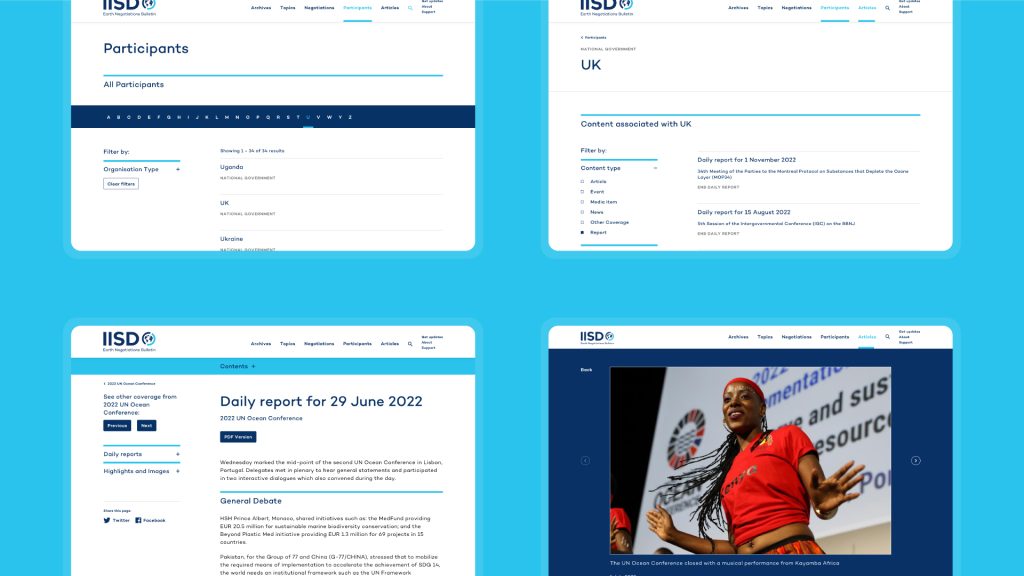 A schema.org approach to structured content allows search engines to better understand and present content relevant to search queries. This improves the relevance and focus of search results making it easier for users to quickly find appropriate content. As a result of this, IISD has experienced a significant uptick in traffic.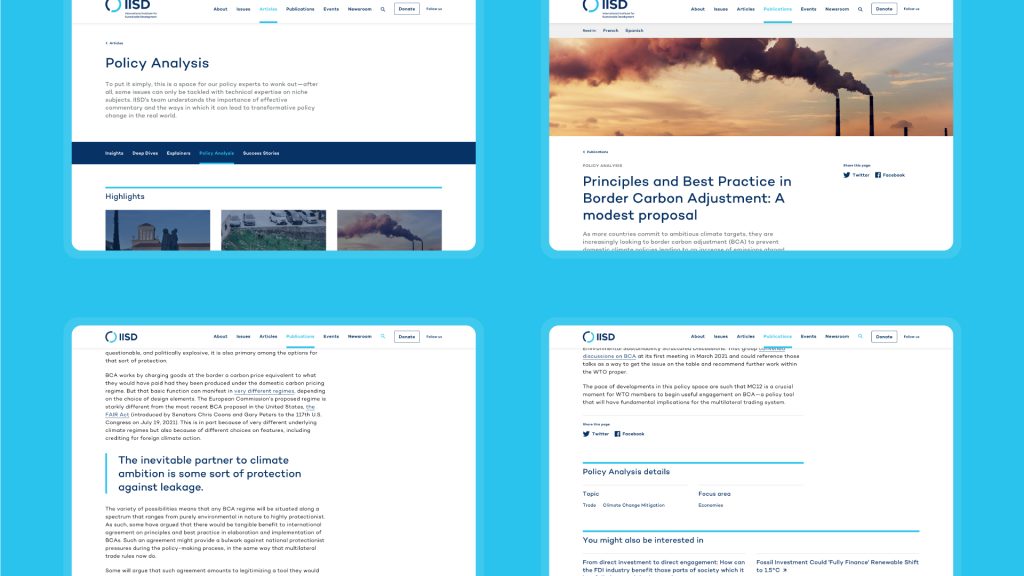 The design focuses on maintaining simplicity, providing flexibility around the use of site sections and easily accessible navigation options. Both sites are built from a single design system with a consistent but variable look and feel.
Drupal development of the two websites occurred in parallel. This meant we were able to reuse design and technical features wherever possible – reducing technical complexity, saving time, and delivering greater value for money.
Soapbox was the perfect partner for IISD when we decided to revamp our website. They have a deep understanding of the think tank landscape and of our particular audiences, which was very helpful as we built our strategy.

Zara Sethna, Communications Director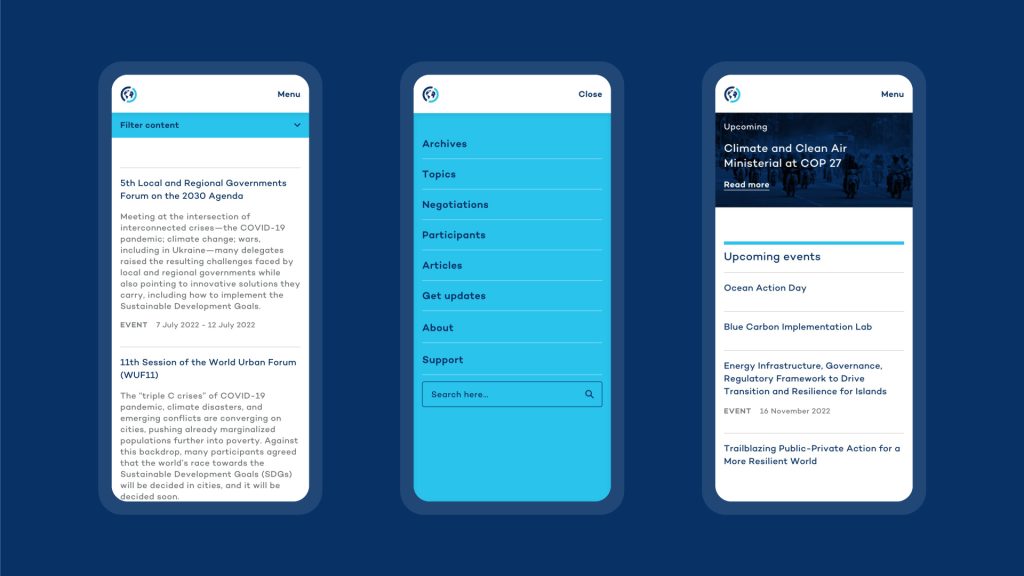 The result is two complementary and consistent websites that, together, provide policymakers, researchers, practitioners and the media with a vast repository of expertise, research and reporting – helping build a fairer future for all.